"...Anda Seat's Dark Knight chair is a big, comfortable seat perfectly suited to gamers with larger/taller frames..."

" ...Since getting this chair ... My husband is forever talking about how comfortable it is and how much more his back feels supported ... "

" ...Anda Seat has definitely made me a fan of the brand. They hit such a high note ..... luxurious coast down Comfort Land ... "
Dark Knight & Kaiser Series Gaming Chair

In order to build a sumptuous & comfortable seat, AndaSeat gaming chair are designed with a continued tradition of race car seat. Luxury BMW leather not only outshine the regular gaming/office chairs, but also bring you the ultimate comfort.

Luxury BMW Leather

Upgraded large neck pillow and extra large lumbar support made with memory foam to bring your the ultimate comfort
Upgraded multifunction mechanism, increase the weight limit
to more than 441 lbs.
5-star aluminum chair base, made with high quality PU covered castors


Every single Anda Seat gaming chairs were designed, built, tested by multiple product expert teams to guarantee the best quality

This is the best warranty you can't find anywhere else in the world

Tired of extra shipping cost when online shopping? No problem, we cover it for you

Excellent Customer Service

Our live support are real humans standing by ready to help you with all your needs
All models were designed based on race car seat with the same premium quality material

All our efforts are to help sponsor and support streamers, creators, eSports teams and valuable pieces of our gaming environment.

Certified by EU Standard SGS Certification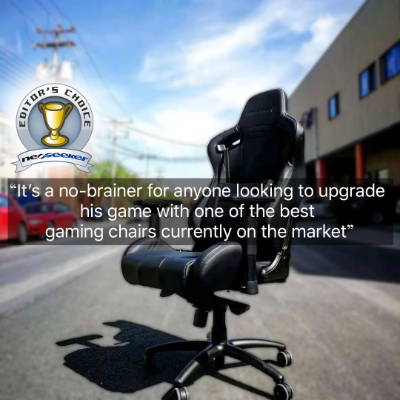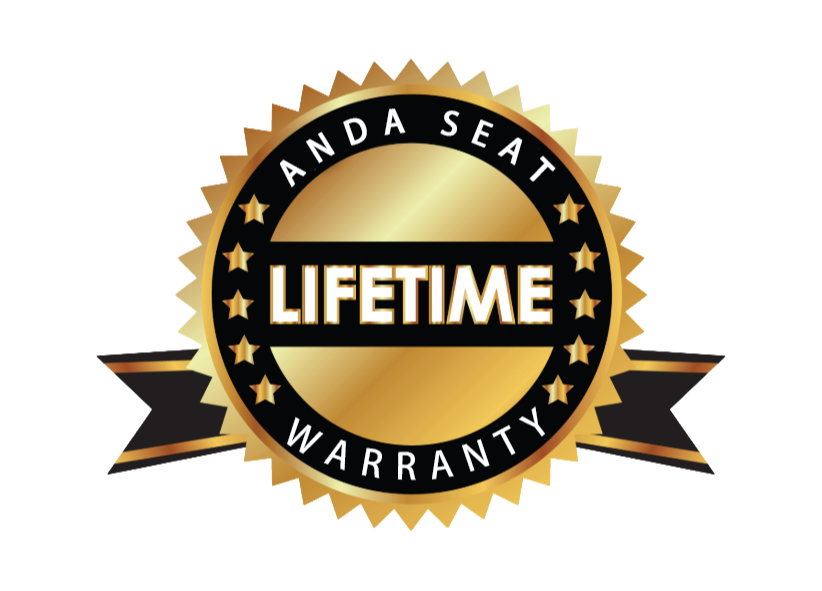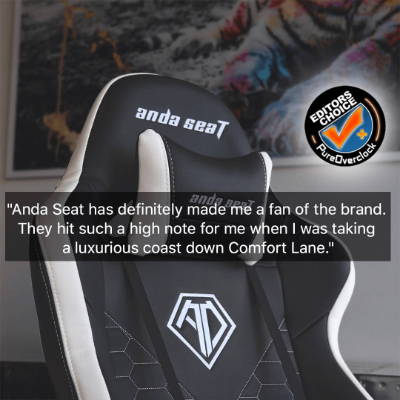 Anda Seat Dark Wizard Gaming Chair

" ... Let me tell you that this chair, without a doubt, is the most comfortable chair I've ever had in my office... "

Anda Seat Axe Series High Back Gaming Chair

" ... adjustable tilt increases or decreases tension to match your body weight, ensuring easy, and sturdy rocking without causing muscle fatigue... "

Anda Seat Dark Knight Premium Gaming Chair

"...Whether you're a gamer or just someone that spends a lot of time in front of their computer, having a comfortable chair isn't a luxury, it's a necessity..."

Anda Seat Kaiser Series Review

" ... This is not only luxurious, it's resistant to compression, meaning you'll be able to use this chair for years without any degradation in comfort ... "

Anda Seat Assassin King Gaming Chair Review

" ... Comfort is arguably more important than appearance, and this is an area where AndaSeat delivers. Something nice about their products is each chair lists... "

Top Gaming Accessories At CES 2018

" ... The chair feel sturdy, extremely supportive, and are highly adjustable. No matter how you prefer to sit, close to the screen or reclined, these chairs have you covered... "
Anda Seat Spirit King Series Gaming Chair Review

" ... The chair at a first glance looks awesome! The stitching is superb and it really helps the product to stand out from the crowd ... "

Anda Seat Dark Wizard Gaming Chair Review

" ... With a premium price comes premium quality. Anda Seat's Dark Wizard Gaming Chair delivers on its promises of sturdy construction and comfortable materials... "

Anda Seat Pretty In Pink Gaming Chair Review

" ... The AndaSeat Pretty In pink Chair is one of the best I have used. My wife has given it high remarks as well and has claimed it for herself ... "

Anda Seat Dark Knight Premium Chair

" ... Anda Seat Dark Knight, a chair crafted for excellence in visual appeal and physical comfort as well as innovative features... "

Anda Seat Dark Wizard Gaming Chair Review

" ... Anda Seat's Dark Wizard Chair will have you channeling powerful magicks in no time.... The unique neck pillow design supports the entire upper back, shoulders, and neck.. "

Assassin King gaming chair – a solid, affordable option

" ... The thick foam used on the chair works well and offers a firmer experience than some of your more cushy office chairs ... comfort and back relief ... "

As a previous race car seat manufacturer for BMW & Benz, we insist on using the exact same leather material for those our gaming chair. Our premium PVC leather is durable, flexible, soft and tear-proof. Comparing with PU leather, our PVC leather can last much longer without losing shape, no smell, super easy to clean
Absolutely nothing would do a better job to offer the intense convenience than Anda Seat highly adaptable armrests. The surface is covered by PU, it supports the forearm to relieve wrist pressure and muscle strain. Which maximum your gaming experience