Anda Seat Assassin King Gaming Chair – A Solid, Affordable Option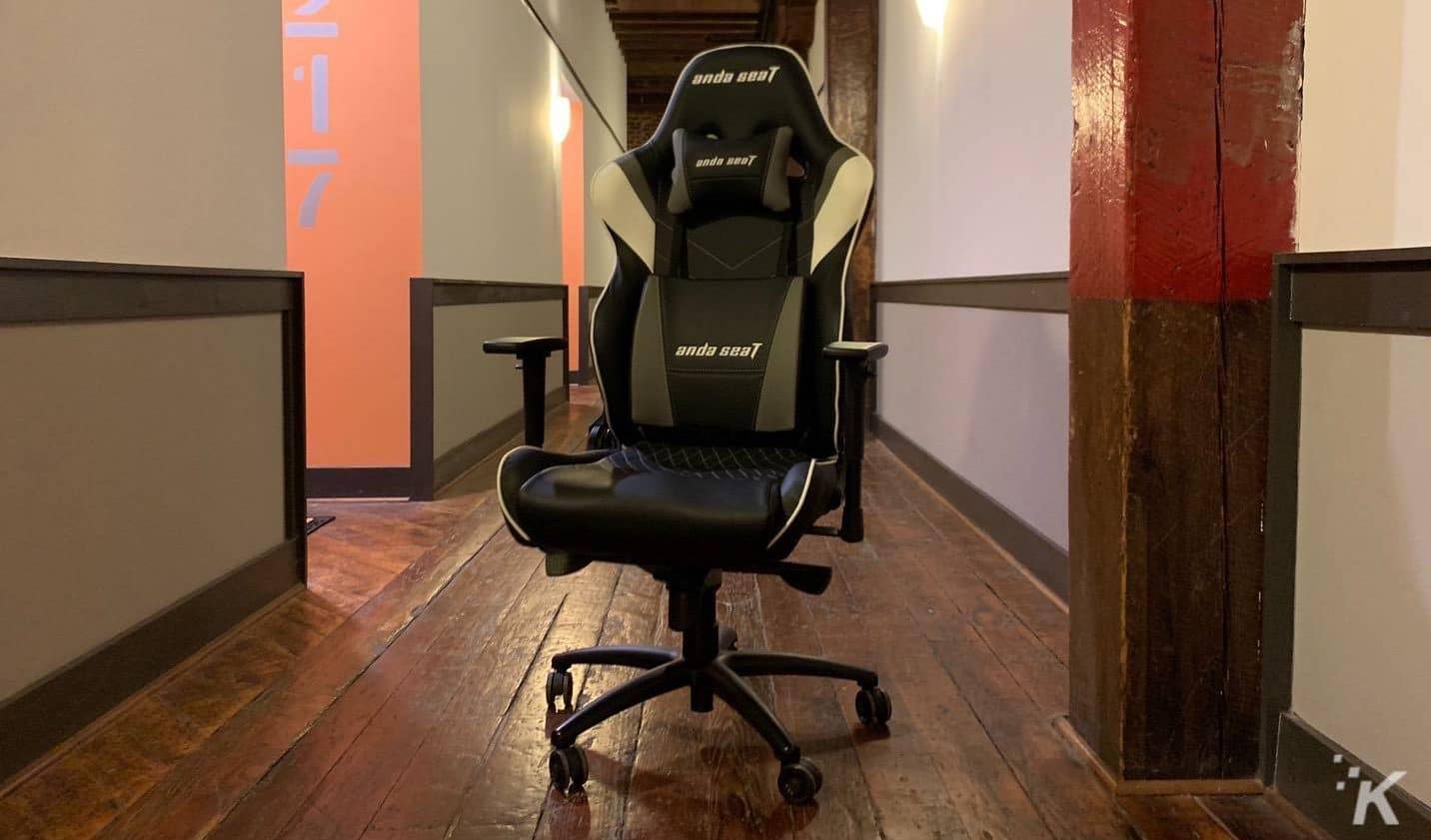 The Good:
+ Easy to put together
+ Comfortable, but firm
+ The arm rests are great for gamers
The Bad:
- Things aren't as "tight" as they should be for the price. Wobbly armrests and base can be a bit annoying to some.

I've gamed for over 20 years of my life, and it typically involved me curled up on a couch or chilling in whatever office chair I could find around my parents' house or the cheapest option available from the local Wal-Mart.
But I'm old now. My back hurts. The $30 "office" chair doesn't cut it anymore. I've had my fair share of nicer office chairs, and while adequate, never felt great when I went from working to gaming.
I've sat in my fair share of gaming seats at various events and always enjoyed my time in them but was never sold on the idea of having one in my home. Which brings us to the Anda Seat Assassin King. This is my first in-home gaming chair, and let me tell you, I'm not going back.
Assembly and Construction

Putting together the Assassin King was straight-forward and the directions do a good job of keeping you on the right path. If you've ever put together an office chair, you'll feel right at home when putting this together.
It's a chair. You put it together. You don't need any tools. You might need a second pair of hands to put some of the parts together, but it isn't necessary.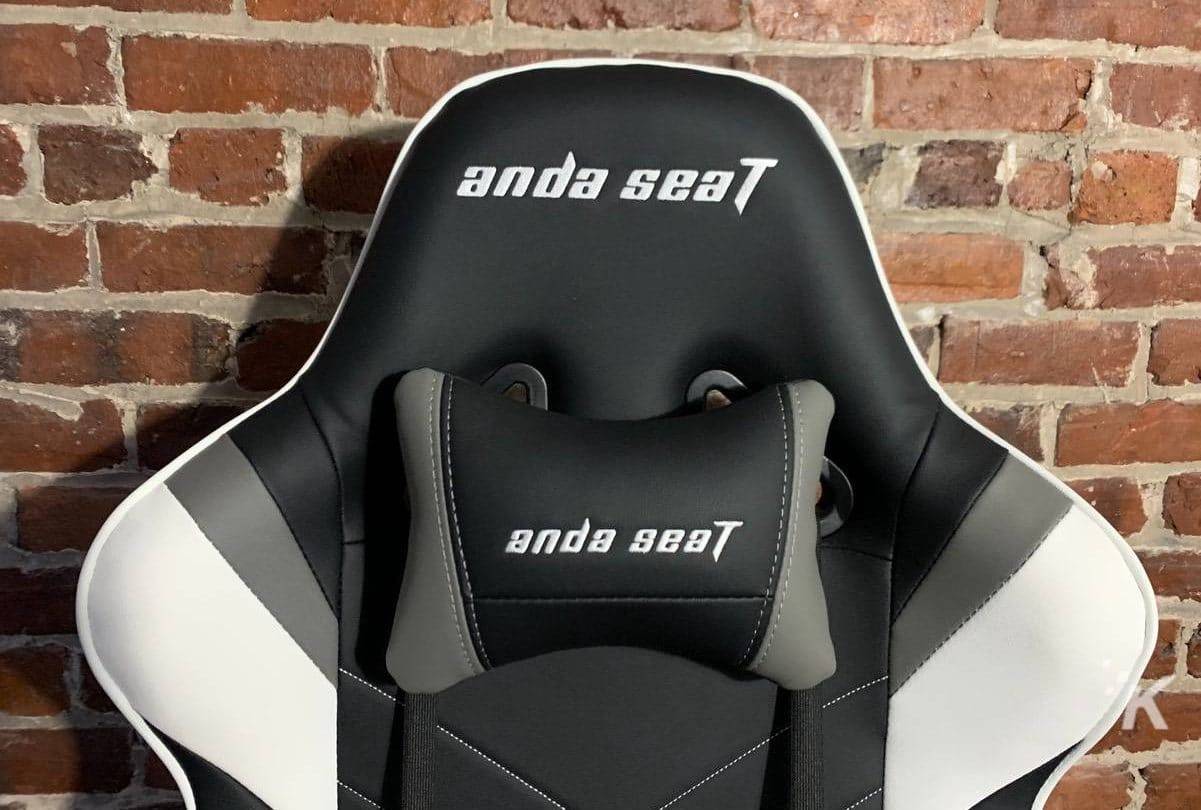 Image: Josiah Motley / KnowTechie
I will say that even after first assembling the chair, some things about it have always felt a bit loose, from the first day of use to after a month of testing. The armrests always have a bit of play to them. There is a slight wobble to the chair that is typically found on mid-tier office chairs, and the back can be moved around slightly, even when locked into a position.
None of these issues are dealbreakers, and the chair is definitely comfortable, but it is something to think about if you are particular about these types of things.
Like many chairs in the realm of gaming, there are a few features that help differentiate it from your standard office chair. For one, it's shaped like you're about to hit the NOS in your mid 90s Honda Civic. It also features a lumbar support pillow on straps that allow you to adjust the height of the pillow. It's not perfect, but it gets the job done when it comes to lower back support.
It also hosts a neck pillow that I have literally never used. My neck, my back, my body don't contort like that.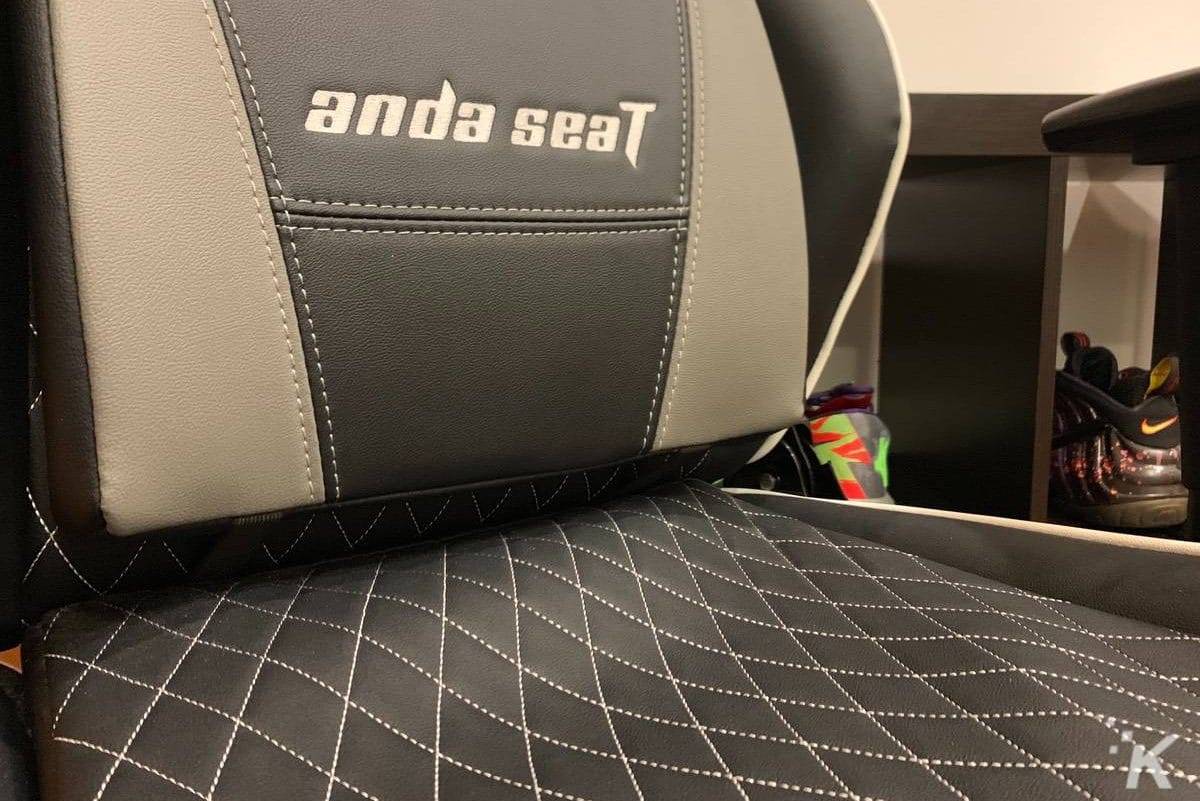 Image: Josiah Motley / KnowTechie
The thick foam used on the chair works well and offers a firmer experience than some of your more cushy office chairs. Personally, for both gaming and work, I prefer this as it blends comfort and back relief without making you feel like you're losing yourself in your dad's La-Z Boy. The leather is soft and the stitching is tight and it never gets especially hot sitting in the chair, even after multi-hour sessions, but that will probably vary a bit on depending on the user.
The armrests are especially nice for gamers. Not only are they telescopic, but they can also be pushed both forwards and back, and you can angle them in or out depending on preference, as well. The material on the chair feels nice to the touch, but it didn't take long the bottom cushion's PVC leather to over-relax, leaving it a bit free-flowing on the top of the chair. It doesn't affect the chair's comfort in the least, but it does make it look a bit less appealing (as seen in the image above).
Overall, the Anda Seat Assassin King is a solid chair and for its current price of CAD 399.99, it will not break the bank.
A sample unit was provided to KnowTechie for the purpose of this review.