What type of chairs are best for gaming?
Gaming is a popular hobby that many people enjoy, but it can also be a demanding activity that requires a lot of concentration, skill and comfort. Therefore, choosing the right chair for gaming is very important, as it can affect your performance, health and satisfaction. However, with so many types of chairs available on the market, how do you know which one is best for gaming? In this article, we will compare some of the most common types of chairs for gaming, such as racing-style chairs, ergonomic office chairs and bean bag chairs, and discuss their pros and cons.
Racing-style chairs
Racing-style chairs are one of the most popular types of chairs for gaming, as they are designed to resemble the seats of racing cars. They usually have a high backrest with a headrest and wings, adjustable armrests, a reclining mechanism and a lumbar support pillow. Some of them also have a footrest or a massage function. Racing-style chairs are meant to provide a snug and comfortable fit for gamers, as well as a sporty and stylish look.
Some of the advantages of racing-style chairs are:
They offer good support for the head, neck, shoulders and lower back, which can help prevent fatigue and strain.
They allow you to adjust the height, angle and position of the chair to suit your preferences and posture.
They are durable and easy to clean, as they are usually made of faux leather or fabric.
Some of the disadvantages of racing-style chairs are:
They can be expensive, as they often cost more than $300.
They can be bulky and heavy, which can make them difficult to move or store.
They can be too narrow or rigid for some people, especially those who are larger or prefer more space.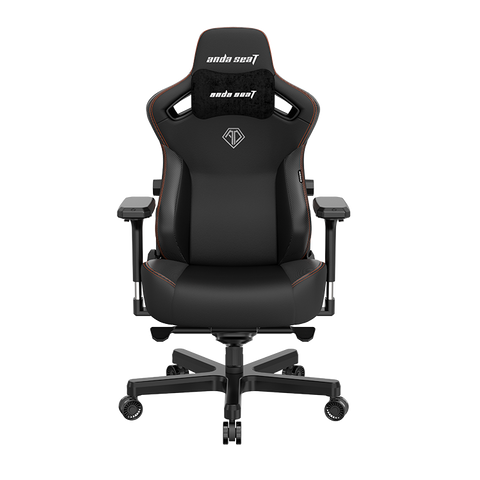 Anda Seat Kaiser 3 Premium Gaming Style Office Chair
Upgrade your gaming setup with the Andaseat 2022 Kaiser 3 Series Premium Gaming Chair, designed for serious gamers who demand the best.
With a built-in 4-way lumbar support system, an ergonomic seat base, magnetic head and armrests, and top-grade materials, this chair provides maximum comfort during extended gaming sessions.
The Comfort Tech Backrest with a recline and lock function, adjustable tilt mechanism with a locking system, and extra spacious design are perfect for all body types.
The Andaseat Kaiser 3 Series Premium Gaming Chair is the ultimate choice for those who seek comfort and durability, making it the perfect addition to any gaming or home office setup.