Something about Anda Seat x Fnatic Edition Premium Gaming Style Office Chair
If you are looking for a premium gaming chair that can provide you with comfort, durability and style, you might want to check out the AndaSeat Fnatic Edition. This gaming chair is a collaboration between AndaSeat, a leading gaming chair brand, and Fnatic, one of the most successful esports teams in the world. The AndaSeat Fnatic Edition is designed to meet the needs of professional gamers and esports fans who spend long hours in front of their screens.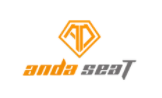 The AndaSeat Fnatic Edition features a seamless steel frame that is 22mm wide by 2mm thick, which ensures stability and durability. The chair is covered with high-quality PVC leather that is resistant to cracks and discoloration. The chair also has a one-piece high-density foam that provides support and comfort for your body. The chair comes with a magnetic neck pillow and a lumbar support pillow that can be adjusted to your preference.

The AndaSeat Fnatic Edition also boasts a range of adjustability options that allow you to customize your seating position. The chair has a 4D armrest that can be moved up and down, left and right, forward and backward, and rotated in and out. The chair has a reclining function that can go from 90 degrees to 160 degrees, as well as a rocking function that can tilt up to 12 degrees. The chair also has a class-4 gas piston that can adjust the height of the seat.

The AndaSeat Fnatic Edition is not only comfortable and functional, but also stylish and eye-catching. The chair has a black and orange color scheme that matches the Fnatic logo and branding. The chair also has the Fnatic logo embroidered on the headrest, backrest and seat cushion. The chair also comes with a certificate of authenticity signed by Fnatic players.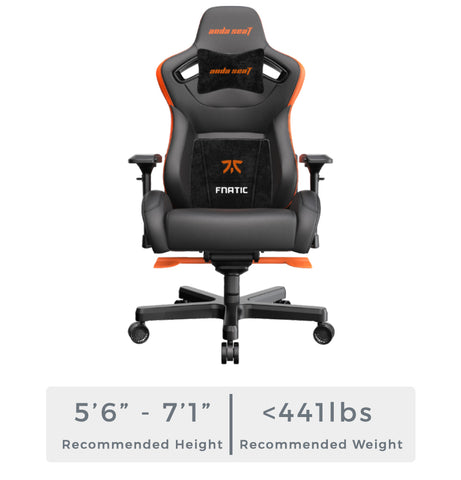 The AndaSeat Fnatic Edition is a great choice for gamers who want to enjoy a premium gaming experience while supporting their favorite esports team. The chair is available for $549.99 USD on AndaSeat's official website. If you are interested in other gaming chairs from AndaSeat, you can also check out their Kaiser series, Phantom series, Transformers series and more.