Gaming chairs: are they worth your butt?
You love gaming. You love working. You love sitting. But you don't love the pain and discomfort that comes with sitting for long hours on a crappy chair. You need a gaming chair. But not just any gaming chair. You need the AndaSeat Phantom 3 Series Premium Office Gaming Chair. This bad boy comes in four awesome colors: black, grey, white and pink. It has a steel frame, high-density foam, PVC leather, 4D armrests, a multifunctional tilt mechanism, a class 4 hydraulic piston and a 5-star aluminum base. It also has a head pillow and a lumbar pillow for extra cushiness.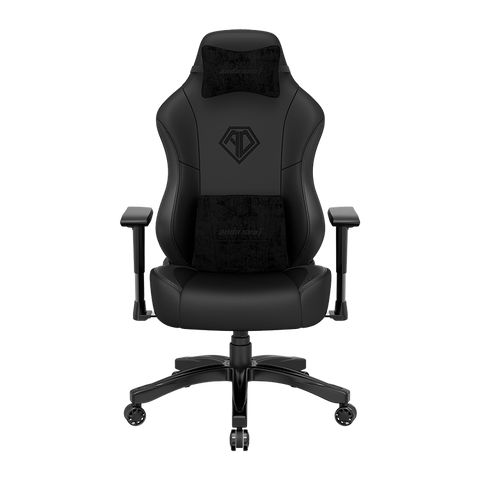 The AndaSeat Phantom 3 Series Ergonomics Gaming Office Chair is like a dream come true for gamers and office workers who want to sit like kings and queens. It improves your posture, relieves your back, butt and body pain and makes you feel relaxed and comfortable during your long gaming or working sessions. Some people who have tried this chair say it's comfy, roomy, sturdy and easy to put together. It can fit users up to 6 feet 2 inches tall and 264 pounds of weight. It also has a reclining function that lets you lean back from 90 degrees to 160 degrees. How cool is that?

But wait, there's more. This chair also has some flaws that might make you think twice before buying it. For example, some users say that the PVC leather is not very breathable and can make you sweat and stick after sitting for too long. The lumbar pillow is also not very adjustable and might not suit everyone's taste. The chair is also quite heavy and bulky, which might make it hard to move around or fit in smaller spaces.

So, what do you think? Is the AndaSeat Phantom 3 Series Premium Office Gaming Chair the right chair for you? It offers comfort, support and durability for sitting long hours. But it also has some drawbacks such as the lack of breathability, the fixed lumbar pillow and the large size. You should also compare it with other gaming chairs in the market to find the best one for your needs and budget.